hello!
I build games. Interested in working together? Drop me a line!
You'll probably want to see my github, and my resume.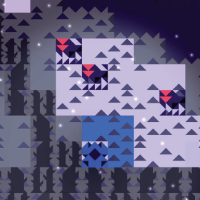 In the second half of 2018 I helped the NYC studio Orc Punk program and ship Into the Dark: Narakan, a roguelike on iOS that took home "Mobile Game of the Year" at the Playcrafting Bit Awards.
In the summer of 2019 I completed a 10-week, full-stack web development bootcamp, and from May to August 2020 I was a frontend software engineering intern with the language-learning company Babbel.
I'm currently working towards a BSc in Computer Engineering and a minor in Applied Math at Columbia University.
On the side, I head the tiny interactive media company Dossamer, a registered Nintendo developer. Dossamer's been an on-and-off project since 2017, but I've actually been coding since 2007. My first language was Python, and now I mostly work in C#. (I cut my OOP teeth on Java.)
I also dabble in voice over narration and audio production.
---
---
take a look at:
the C# source files for a project I was working on last year
the Unity assets I've published
They're behind a paywall, but you can check out the YouTube walkthroughs!
a MeteorJS productivity-tracking app I wrote in high school
It's a bit old, but I'm including it to show I'm familiar with server-side JavaScript and templating engines
For a package I published on the GameMaker Marketplace
fun things in your browser!
---
words
just to prove i'm literate
---